Monkey Personalised Pendulum Clock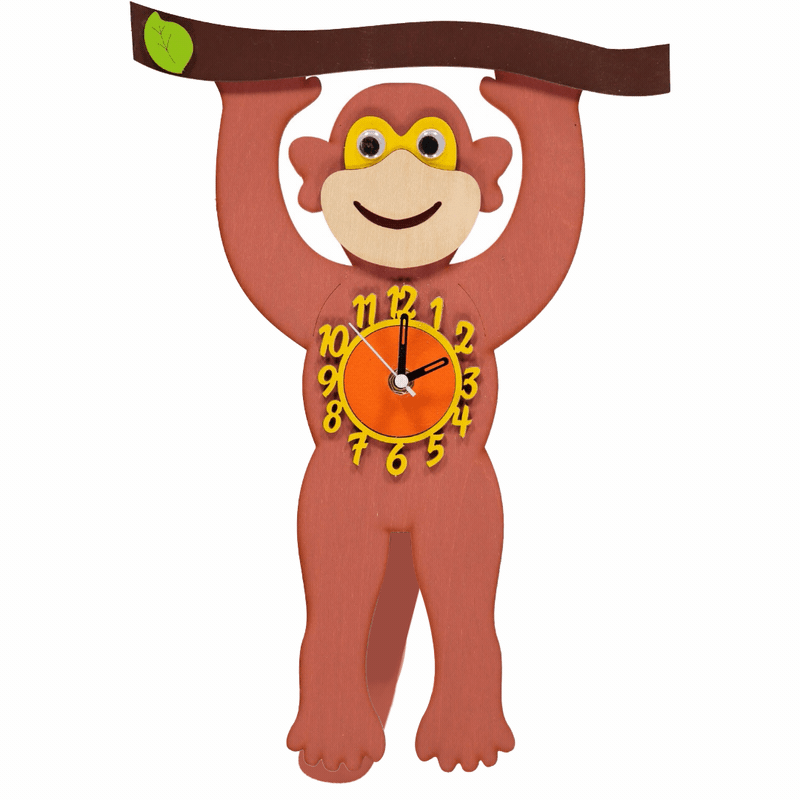 Monkey Personalised Pendulum Clock
Child's Personalised Wooden Wall Clock
A handmade wooden brown cheeky monkey clock hanging from a tree branch with a swinging tail pendulum.
This clock can be personalised with up to 11 colourful wooden letters which would be placed on the tree branch - this is absolutely FREE! If you wish to have the clock personalised, please enter the name in the personalisation pop up form once you have added the clock to your basket.
Ideal Christmas and Birthday gift for your loved one.
40cm (Height) x 27cm (Width)
We know how important it is to have no noise while your child is sleeping so we have fitted a silent sweeping system to each clock.
Each clock takes 2x AA batteries.
Take a look at our other fun clocks in this range: www.littletimbersgifts.com/personalised-pendulum-clocks/