Personalised Tractor Name Garland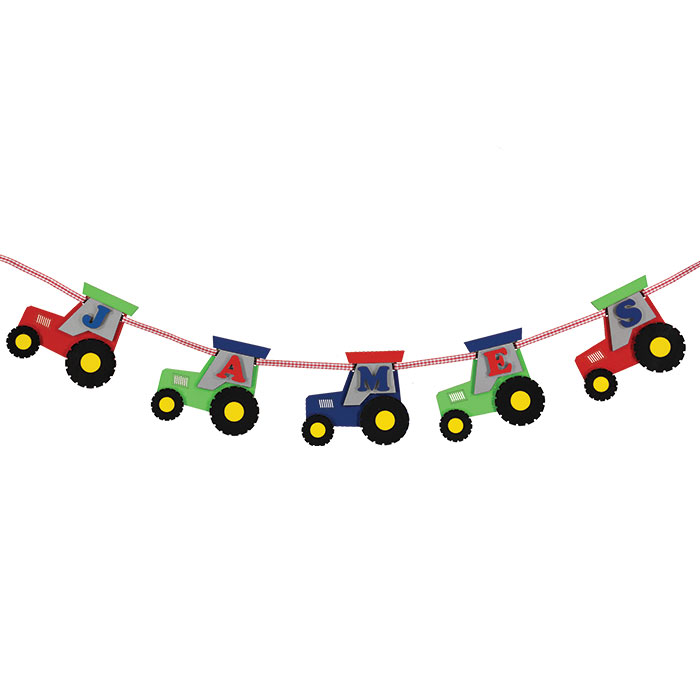 Personalised Tractor Name Garland
Wooden, handmade tractor garland that comes with red, green and blue tractors, personalised with red and blue wooden letters with a name you desire. Each set of garlands are supplied with ribbon which is threaded through the back of the garlands, allowing you to hang them up in decorative ways.
A wonderfully unique gift for boys to hang up in their bedroom, particularly if they have a farm themed room!
Choose the number of tractor's you would require for the name or phrase that you would like and ensure you fill in the pop-up box with the name/phrase once you add the product to the cart!
Shapes are roughly 16cm (high) x 16cm (wide).
Please note, the price is £2.50 per shape (including letter), additional blank shapes can be purchased for either side (these would need to be purchased as two extra shapes).
Number of letters in the name: