Tractor Children's Coat Hook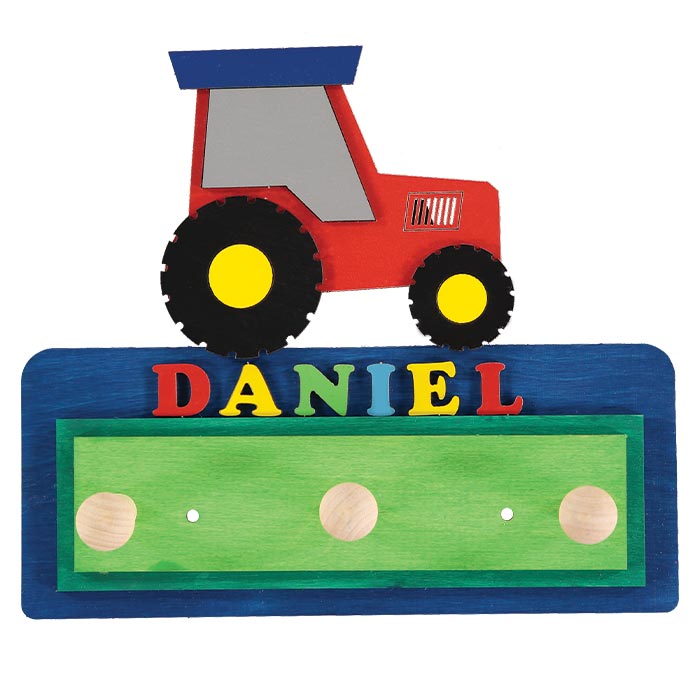 Tractor Children's Coat Hook
Childs Personalised Wooden Coat Hook
Wooden, handmade red tractor clothes coat hook (with three pegs) personalised with multicoloured wooden letters with a name you desire - up to a maximum of 10 letters.
A great gift for boys who have farm themed bedrooms!

Ensure you fill in the pop-up box with the name you would like to have included once you add the product to the cart! Instead of a name you may wish to have the word 'COATS' for example.

20cm (height) x 23cm (width) approx.

Two pre-drilled holes ready for attachment to wall or door.
Please see our other Child's Personalised Wooden Coat Hooks here